Taxon: Bretschneidera sinensis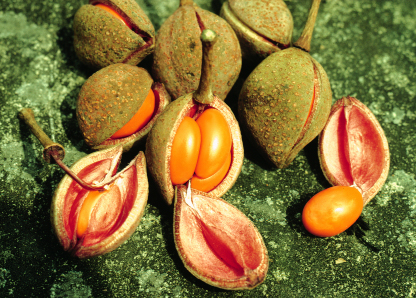 Capsules and mature seeds. Guizhou, Jiankou Xian, between Yuao and Jinding along the crest of the Fanjing Shan mountain range. Elevation 1350 m. Tree ca. 14 m tall on steep forested slope, 30 Aug 1986, Sino-American Guizhou Botanical Expedition 689 (A).
Location: Guizhou, China.
Credit: Photo D. E. Boufford.