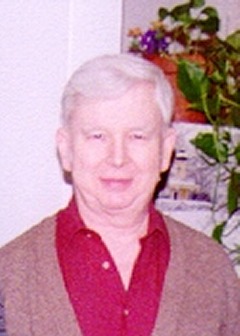 Photo by: Hong Song
Dr. D'Arcy was born 29 August 1931 in Calgary, Canada, and graduated with honors in political economy from the University of Alberta in 1954. Between 1960 and 1966, he owned and managed a softdrink bottling factory in Tortola in the British Virgin Islands, where he kindled an interest in the local flora. Encouraged by several botanists, he decided to change careers. Dr. D'Arcy enrolled in the botany master's program at the University of Florida, working with Dan Ward. His thesis treated the taxonomy of Solanum in Florida. In 1968, he was recruited for the Ph.D. program at Washington University and the Missouri Botanical Garden, where he worked under Walter Lewis. He became involved in the Flora of Panama program and wrote his thesis on the Solanaceae of Panama. He received his degree in 1972 and, at age 41, began his career as a research botanist at the Missouri Botanical Garden.
While at Missouri, Dr. D'Arcy worked on the Flora of Panama, and he organized a symposium in Panama in 1981 to commemorate its completion. He compiled the first computerized database for this (or any) large flora using software he wrote himself, since it was before the era of readily available technology.
During the 1980s he gained recognition for his expertise on the Solanaceae, and he published prolifically in the family in both floristic and monographic studies. He participated in at least 40 collecting expeditions to Canada, tropical America, Africa, Madagascar, and China. He enjoyed regular interaction with both colleagues and students.
Toward the end of his career, he took responsibility for completing some of the Bignoniaceae projects of the late Alwyn Gentry, who had accumulated large unfinished manuscripts and numerous specimens of that family. Students of the North American flora will be interested in his treatments of various genera such as Leucophysalis and Solanum, and of theOzark flora.
(Source: Flora of North America Newsletter 14(1), January-March 2000)